Dual antenna supported UNIQUE gnss board receiver UN682T

UN682T GNSS high-precision positioning and directional receiver, built-in UN682E GNSS high-precision positioning and orientation
board, the shell is made of high-quality aluminum alloy, the whole machine is beautiful, durable and easy to install.
Features
- Support full-system and full-frequency RTK solution;
- Support modern signal system like BDS-3, Galileo;
- Support three vector RTK solution, optimized performance under dynamic conditions;
- Support raw data output and post-processing (optional);
- Can quickly switch to base or rover mode by commands, easy to use;
- Support up to 50Hz RTK solution frequency(optional), and 10Hz RTK+heading solution frequency, latency less than 20ms (typical value).
Signal Tracking

GPS L1C/A,L2C,L2P; Beidou B1I,B2I, B1c,B2a; Glonass G1/G2 ; Galileo E1/E5b

Channel

256 channels

Positioning and heading model

GPS, Beidou, Glonass, Combination

Standalone Position Accuracy

1.5m RMS

RTK accuracy

Horizontal: 10 mm + 1 ppm RMS; Vertical: 15 mm + 1 ppm RMS

DGPS accuracy

Horizontal: 0.5m + 1 ppm RMS; Vertical: 1m + 1 ppm RMS

Timing accuracy

20ns RMS

Heading accuracy

0.2 degree/m RMS

Speed accuracy

0.05m/s RMS

First time to fix

Cold start ≤60s; Hot start ≤10s

Losing lock reposition time

≤2s

Losing lock reorientation time

≤3s

Serial port Baud rate

Default 115200bps; maximum: 921600bps

Calculate frequency

1Hz - 50Hz

Differential data format

Default RTCM3.2, support CMR, CMR+, RTCM2.1, RTCM3.0, RTCM3.1

Size (L x W x H)

135mm x 152mm x 73mm

Weight

1.3kg

Material

Aluminium alloy

Power Consumption

4w

Receiver Power

DC 7~36V

Antenna interface

2 GNSS Antenna interface (TNC-K)

Communication interface

RS232 port x2, Power port x1, RJ45 port x1

Working Temperature

-40°C to +80°C

Storage Temperature

-55°C to +95°C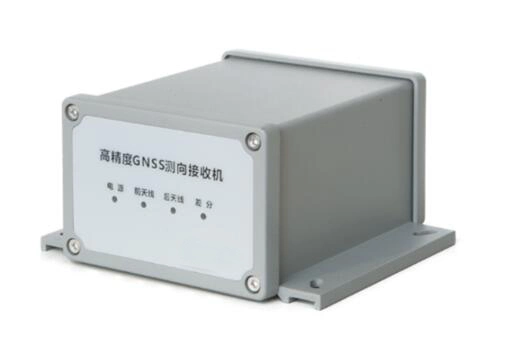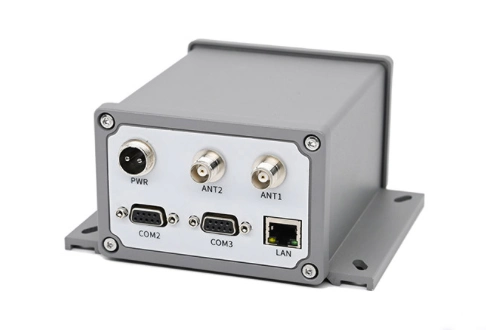 The warranty period is 12 months.
Within the 12 months, if there is any fault caused by non-artificial reason, which can be repaired by the customer themselves, we
can offer the spare parts to the customer free of charge. If there is any problem which cannot be repaired by the customer
themselves, the customer can resent the products to our factory for repairing free of charge, and the freight charge would be
shared by the customer and our company two sides.Under the circumstances out of the warranty period, if there is any problem, we
can repair free of charge for the customers, we just charge for the spare parts at the cost itself, and the freight charge would
be bear by the customers.
If there is any problem caused by human reason within the first year, the service would be the same as the service out of the
warranty period.
Tianjin Unique Technology Co., Ltd. is a high-tech enterprise that specializes in researching and manufacturing high accuracy GNSS
products and surveying equiupments. Our products refer to many fields including GIS (geographic information system), Land Survey,
Machine Control, SI (system integration), Agriculture, etc. Our aim is to provide the high-quality products and offer the best
solutions and services for our customers worldwide.
Our Services & Strength
1.Any inquiries will be replied within 12 hours.
2.All our products have one year warranty, And we sure the products will be free from maintenance within warranty period.
3.All products will have been strictly quality checked in factory before sending out.
1.What are your prices?
Our prices are subject to change depending on supply and other market factors. We will send you an updated price list after your company contact us for further information.
2.Do you have a minimum order quantity?
Yes, we require all international orders to have an ongoing minimum order quantity. If you are looking to resell but in much smaller quantities, we recommend you check out our website
3.Can you supply the relevant documentation?
Yes, we can provide most documentation including Certificates of Analysis / Conformance; Insurance; Origin, and other export documents where required.
4.What is the average lead time?
For samples, the lead time is about 7 days. For mass production, the lead time is 20-30 days after receiving the deposit payment. The lead times become effective when (1) we have received your deposit, and (2) we have your final approval for your products. If our lead times do not work with your deadline, please go over your requirements with your sale. In all cases we will try to accommodate your needs. In most cases we are able to do so.
5.What kinds of payment methods do you accept?
You can make the payment to our bank account, T/T, credit card, Western Union.
6.What is the product warranty?
We warranty our materials and workmanship. Our commitment is to your satisfaction with our products. In warranty or not, it is the culture of our company to address and resolve all customer issues to everyone's satisfaction
7.Do you guarantee safe and secure delivery of products?
Yes, we always use high quality export packaging. We also use specialized hazard packing for dangerous goods and validated cold storage shippers for temperature sensitive items. Specialist packaging and non-standard packing requirements may incur an additional charge.
8.How about the shipping fees?
We usually use delivery express, such as DHL, FedEx, UPS, etc.