Multi-Band built-in Antenna Portable Bluetooth WiFi 2.4G/5.8g GSM 2g 3G 4G 5G Cellphone Signal Blocker RF Network Mobile Phone Signal Jammer power 20watt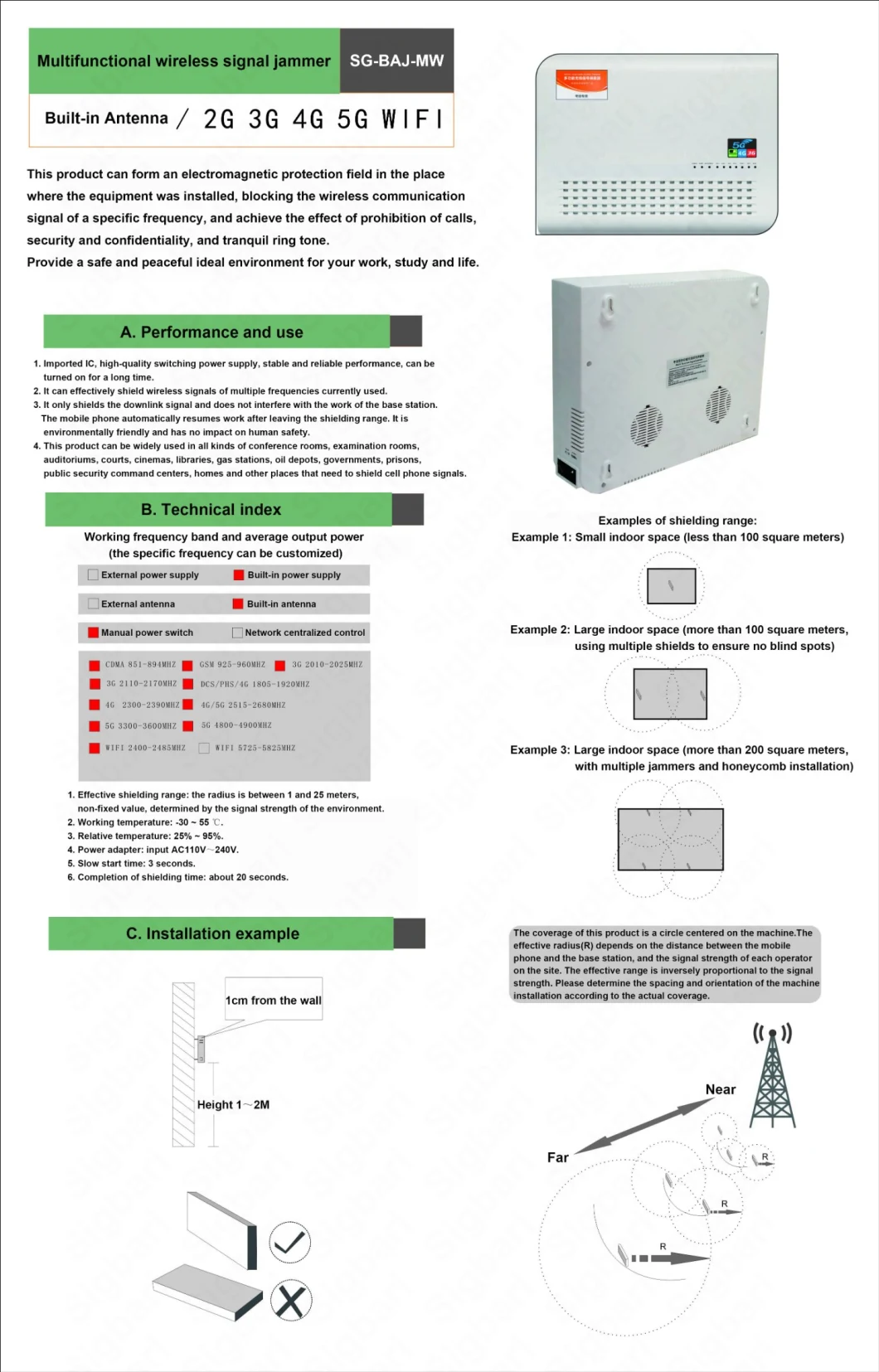 if any questions or problems please feel free to contact me, Send me email or chat with me directly for your requirements!




Thx for inquiring-Sigbari!
& you are welcome to visit us!